Note: We do NOT do ear cropping, declawing, or tail docking.
Wellness visits
Sick visits
Nail Trims
LOW COST VACCINATION
DEWORMING
MICROCHIPPING (including registration)
HEARTWORM & FLEA PREVENTION
*Trifexis 5-10lb 6month
10-20lb 6 months
20-40lb 6 months
40-60lb 6 months
60-120lb 6 months
*Revolution
Puppy and Kitten 3 months
Cats 5-15lbs 6 months
Cats 15-22lbs 3 months
Dogs 5-10lbs 3 months
Dogs 10-20lbs 3 months
Dogs 20-40lbs 3 months
Dogs 40-85lbs 3 months
*Heartgard Plus
*Proheart 6 injection
*NexGard
*Simparica
*Simparica TRIO
*Bravecto for dogs and cats
LABORATORY TESTS
Canine And Feline Pregnancy Test
Fecal/Stool Check
Heartworm blood test
Heartworm/Ehrlichia/Anaplasma/Lyme
blood test
FELV/FIV/HWA test
Parvo Test
Blood Work to Idexx
DIAGNOSIS AND TREATMENT
skin, eye, ear, nose, urinary tract, arthritis, wounds, general illness and many other conditions.
DENTAL CLEANING
SURGERY
Cat Neuter
Dental cleaning
HUMANE EUTHANASIA
WOUND CARE
DIETARY RECOMMENDATIONS
Committed to Affordable Out-Patient Veterinary Care
Healthy Pets and Happy Clients
Here at Ace Vet Clinic, Dr. Hao C. Lan, DVM., Office Manager Marissa, Lead Technician Oksana and Vet Techs Shelbi, Jewel, Nicole take pride in providing compassionate and outstanding out-patient care at an affordable price!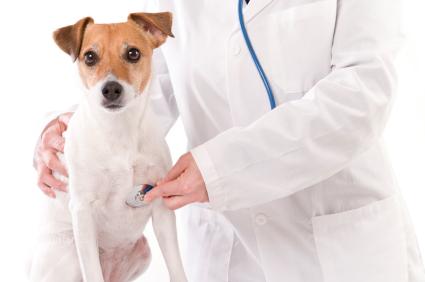 Welcome to Ace Veterinary Clinic
Providing Affordable Out-Patient Pet Care and Veterinary
Services in the San Antonio area
We are an appointment based clinic (NO WALK INS AT THIS TIME) Please contact us to set up an appointment!
TO BOOK AN APPOINTMENT!!
Open on Sundays, Tuesday, Wednesday, Thursday, Friday and Saturday from 9am to 4pm. We are closed on Mondays!
If your pet is experiencing an emergency please call an ER clinic. We are a small out patient clinic and we don't accept emergency appointments nor walk ins.
Due to higher than usual call volume we are unfortunately unable to assist all callers at this time. When calling please leave a detailed message and we will back to you the next business day. If our mailbox is full feel free to email us at acevetclinic@gmail.com or through Facebook. We will get back to you by the next business day. We apologize for any inconvenience.
Phone: (210) 320-8226
Fax: (210) 320-8231.
E-mail: acevetclinic@gmail.com
We Accept Credit Cards, CareCredit, Cash and Alamo Barter. We will not be accepting checks starting March 18, 2020
In consideration of the current events regarding COVID-19, Ace Vet Clinic is taking the following measures to ensure the well being of our clients, fur babies and our team!
Our protocol has changed!
We are now allowing owners in with their pets! Please call us when you get here so we can check you in. As soon as one of our rooms is available we will be putting you and your pet in a room. We only allow 2 people in the rooms and masks are mandatory.
An Affordable Veterinary Service whose mission is to bring the highest standard of veterinary care to your pets. Our goal is to provide high quality out-patient veterinary care for your pet in the most relaxed, calm enviroment.